Hot Keyboard as Windows Startup Manager

With Hot Keyboard you can set programs (as well as any other macro) to launch on Windows startup.
For example, to launch Internet Explorer on startup:
1. Right-click on its icon and select "Assign hot key"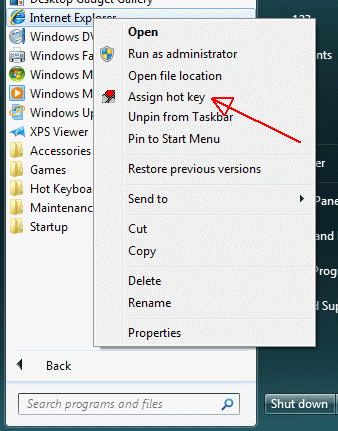 2. In macro properties add "Windows startup" activation method

3. Click "OK"
You are not limited to the applications, you can add any other macro to Windows startup:
open your webmail
open documents you keep always open
adjust sound volume
Honestly speaking, Hot Keyboard launches macros not exactly on Windows Startup, but on its first start until the user log off. It is possible to set up a delay in seconds to launch macros later