How to use Hot Keyboard and Winamp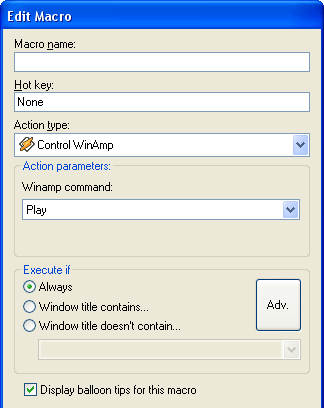 Use this macro to control Winamp player. The desired Winamp command can be selected in the Winamp command combo.
If Winamp is not running when you execute this macro, Hot Keyboard starts it.
If you check the Display balloon tips for this macro box, Hot Keyboard will display balloon tips with additional information (e.g. Winamp song artist and title) at its icon in the system tray when you execute the macro.